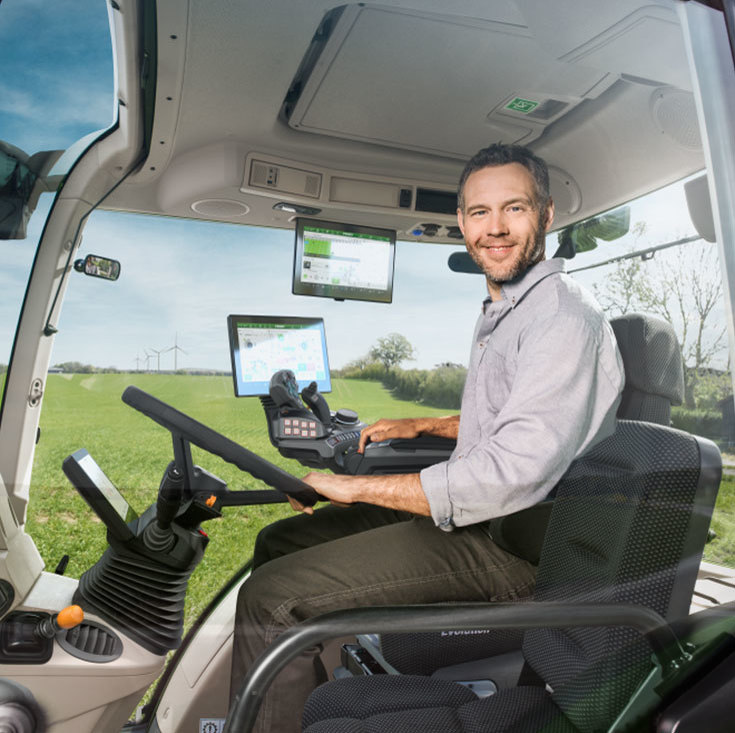 FENDT TRACTOR TERMINALS
Fendt 300 and 700 tractors feature the all-new FendtONE operator environment with as many as 3 displays, creating the ultimate space for more functionality, customizing, and ergonomics.  Fendt 500, 800, 900, 1000, and 1100 tractors feature a 10.4 in. touch screen terminal—paired with a customizable, multifunction joystick that puts everything you need to operate literally at your fingertips.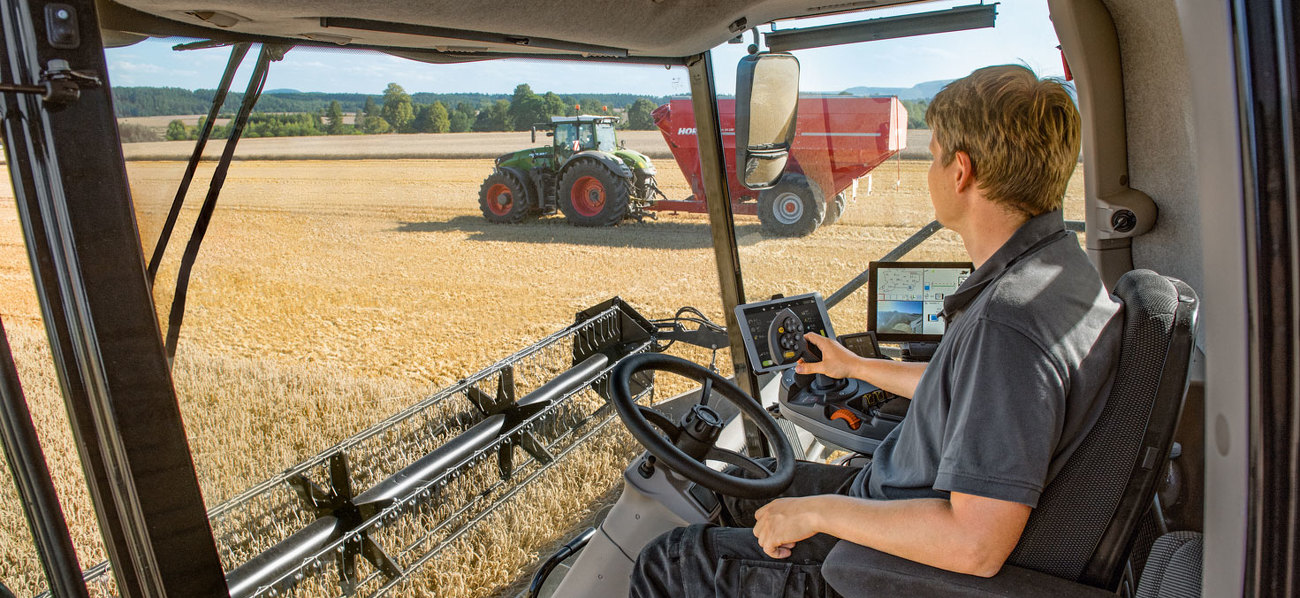 FENDT IDEAL COMBINE TERMINALS
In the simple and intuitive operation of the Fendt IDEAL, the Varioterminal 10.4" allows you to easily adjust the machine by tapping or by pressing a button. For the advanced machine functions of the IDEALharvestTM, click your iPad into the stable and practical holder and run the application.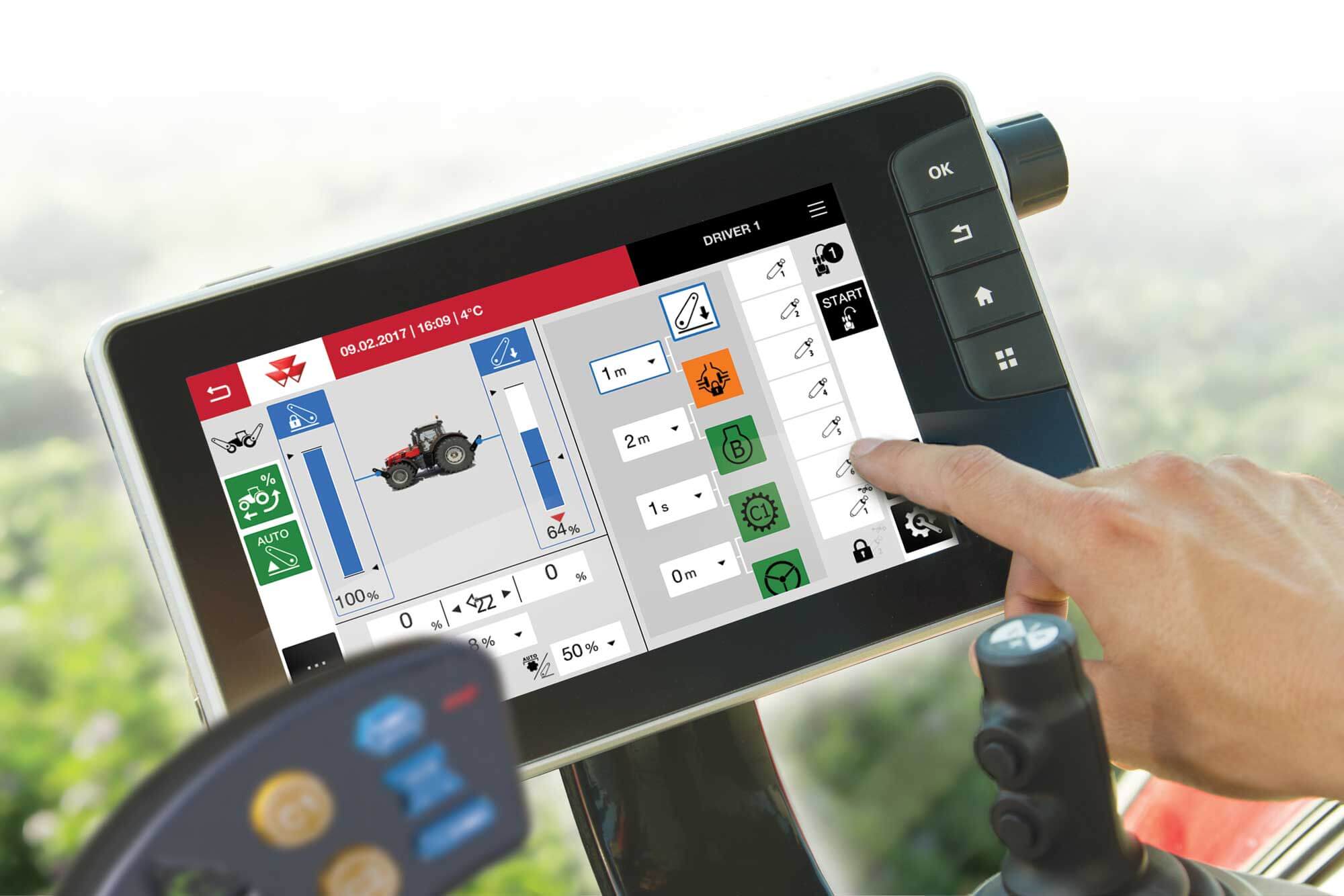 MASSEY FERGUSON TERMINALS
The Datatronic 5 features a larger 9 inch touch screen, easy-to-use and intuitive arrangement, similar to the latest generations smart-phones or tablets to control tractor functions. For expanded terminal space, you can also add Fieldstar 5 9" terminal to your MF57/67/77S/87S tractor to control guidance section control, variable rate control, ISOBUS UT, and the external camera.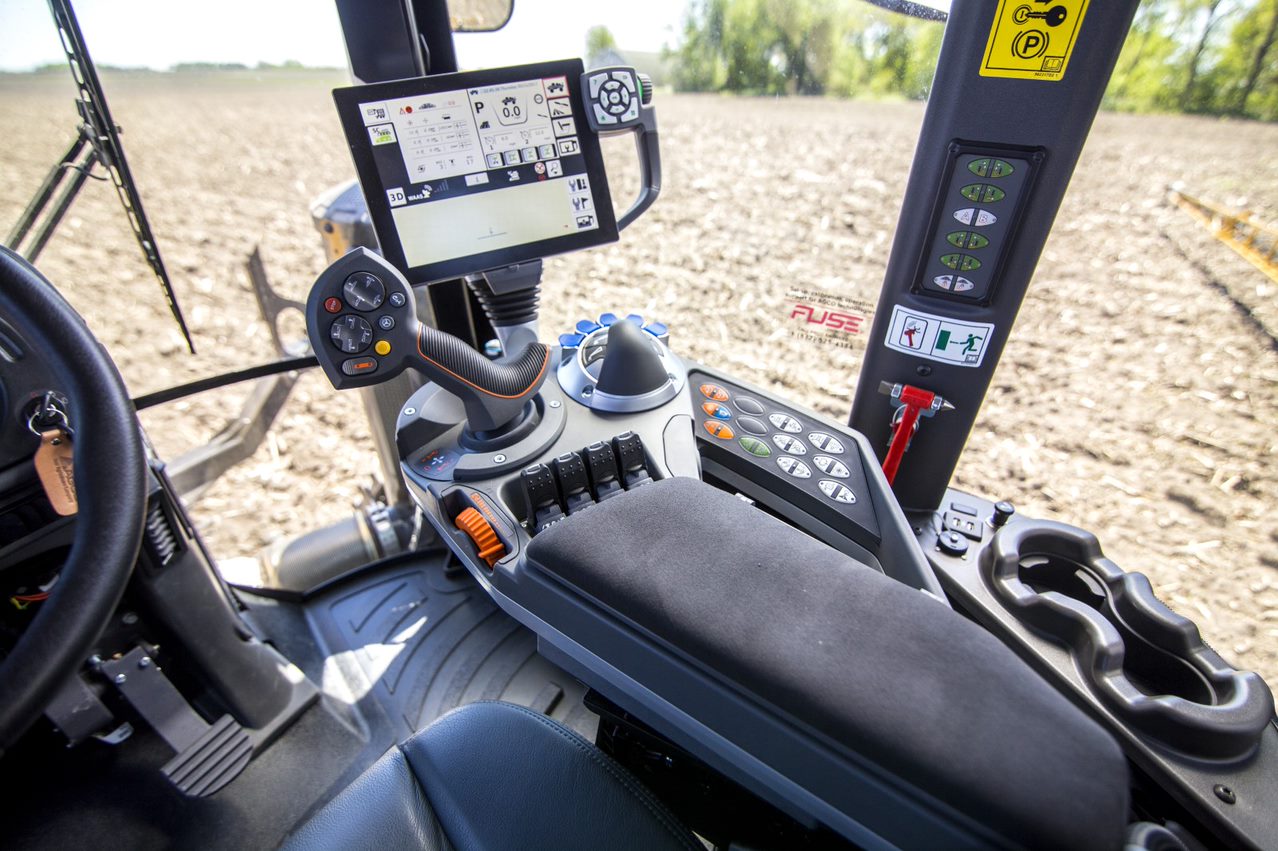 APPLICATION TERMINALS
The AccuTerminal is an integrated terminal which allows intuitive, easy-to-learn control and monitoring of machine functions such as the chassis, steering, data management and system functionality. With the Raven factory fit guidance option, you can select the Raven Viper 4+ field computer which delivers the ultimate combination of operating power and program capabilities.